Project Name: Nothing is Set in Stone – July 2012
Project Manager – Keri Elmsly,
Artist – Mira Calix
Commissioner – Oxford Contempory Music
Lead Fabrication and Design – Broa Sams,
Structural Engineer – Peter Laidler, Structure Workshop.
An innovative Sound installation by composer Mira Calix. NISIS was commisioned in response to the London Cultural Olympiad 2012 ans sited in LB Redridge at Fairlop Waters. Ambitious in scale and design NISIS has been highly acclaimed and well received.
Broa was involved from the outset working with the project lead prior to successful selection, generating budgets and design work. Further along he produced working scaled prototypes and facilitated press contact. As the project went live innovative design was needed to allow an impressive array of audio and sensory equipment to be housed within a very compact space. Thanks to a demountable design the piece was able to be fully assembled and the composition road tested prior to installation in the workshop! No small feat for a 3.5 ton sculpture.
A initial three month run was extended twice and there was a consensus of local feeling that the installation should become a permanent one. However this was not possible and NISIS is now awaiting a new home, hopefully soon to be announced.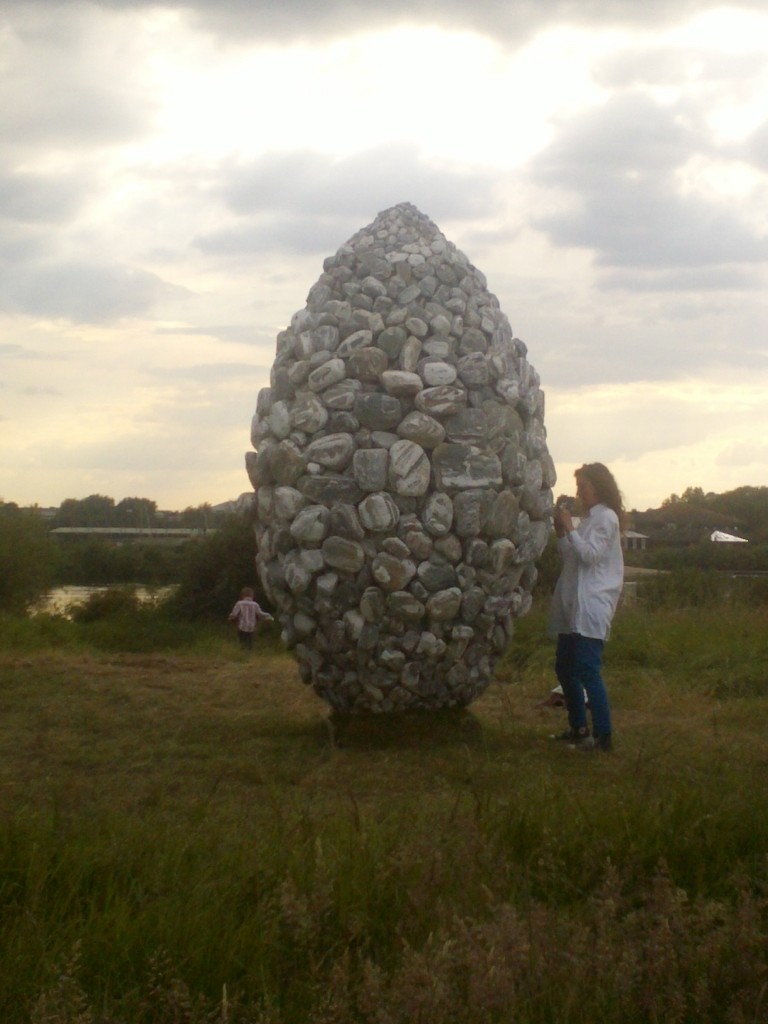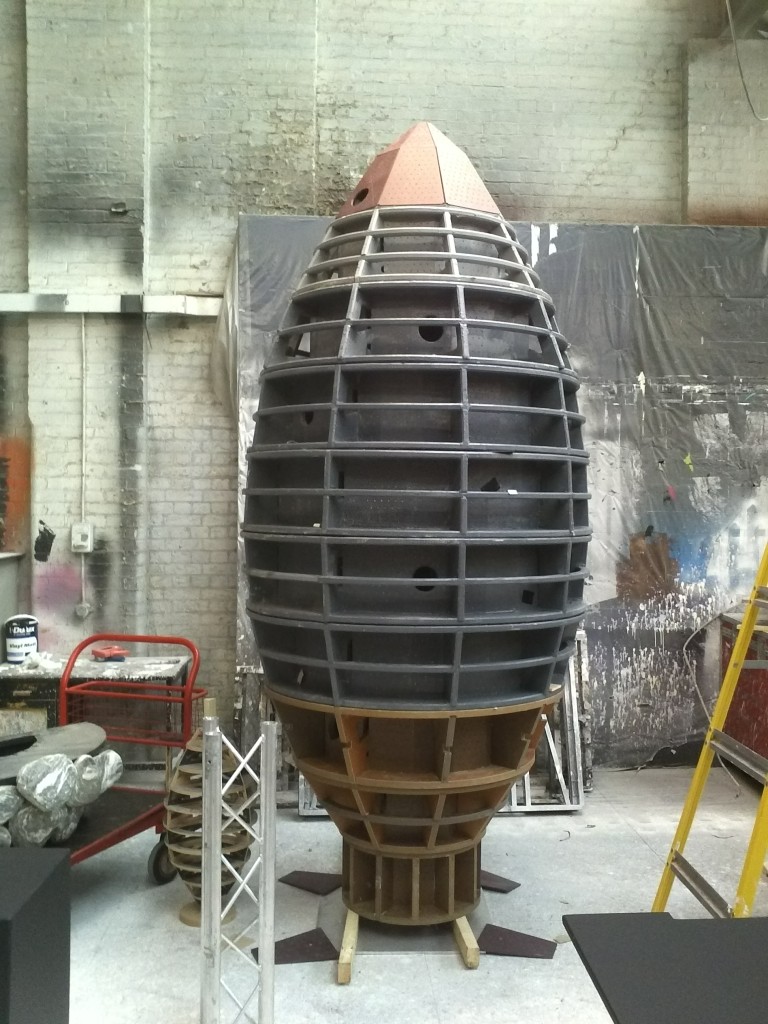 http://www.nothingissetinstone.info/