Project Name: Seizure Liftout – January 2011
Production Manager – Broa Sams,
Commissioner – Rob Bowman, Artangel,
Lead Fabricator – Dave Marriott,
Structural Engineer – Peter Laidler, Structure Workshop,
Client – Arts Council for England.
In 2008 I fabricated and oversaw the construction of Seizure by Roger Hiorns in an empty Council flat in LB Southwark. The piece was commissioned by Artangel and led in part to Rogers Turner prize nomination that year. It was an extremely challenging undertaking which exceeded all expectations. I was responsible for the design for manufacture, putting in place contractors and making the piece happen on the ground; all 88,000 Litres of it. It was by popular acceptance an enormous success.
In late 2011 the unthinkable and unforeseen occurred when I was approached to come up with a method and budget for saving the piece. It had never been intended to outlive the building in was housed within. Seizure was surrounded in some places by less than 20mm of clearance and secured by no less than 300 fixings most of which were M16 and heavier. The total weight for the sculpture was 31 Tonnes.
Seizure is now undergone transformation into a permanent exhibit at Yorkshire Sculpture Park. I delivered on budget within three weeks of commencing detailed preparations.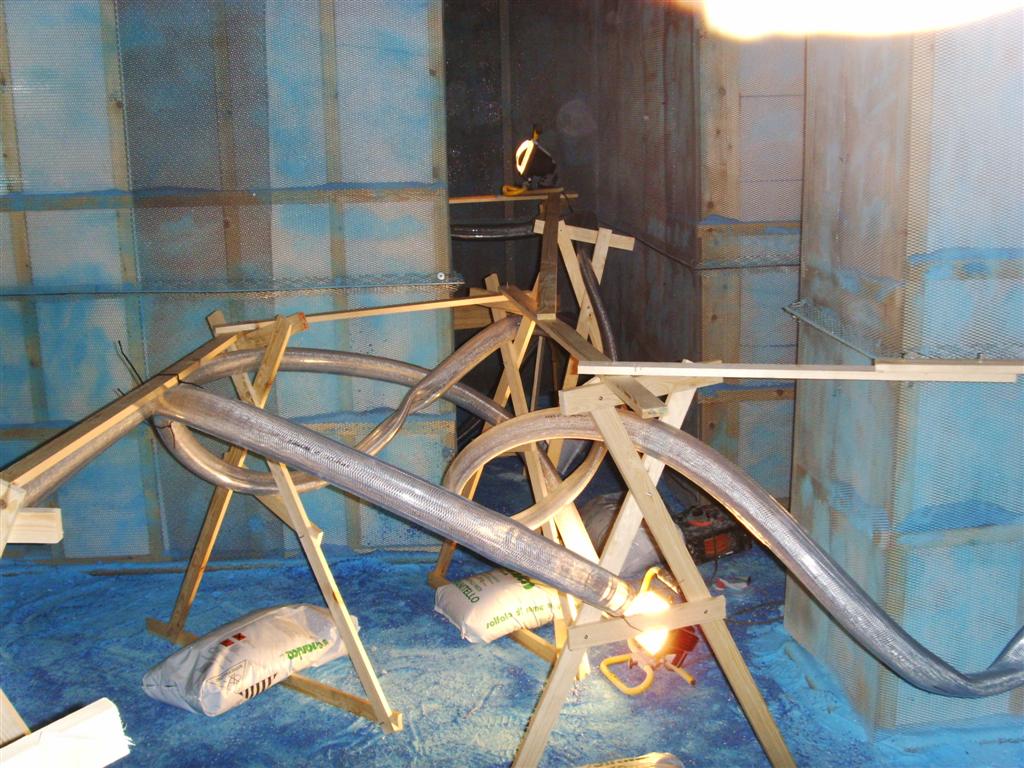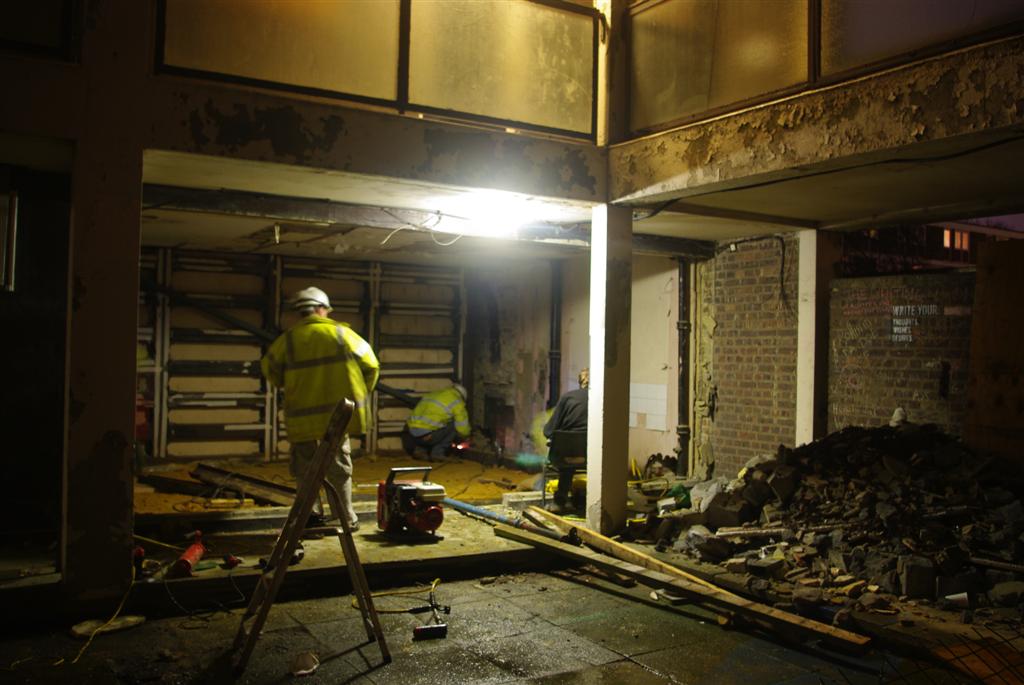 For more information
http://www.artangel.org.uk/projects/2008/seizure
http://www.ysp.co.uk/